Seniors receive graduation cords at the Senior Dinner based on how many years they have completed at Brandon Hall.
During the first assembly of the school year, the Brandon Hall community signs the Panther Pillars banner, signifying their dedication to uphold the Pillars in all that they do.
Once a week, all Brandon Hall students and staff come together in the auditorium for announcements, birthday celebrations, guest speakers, and more.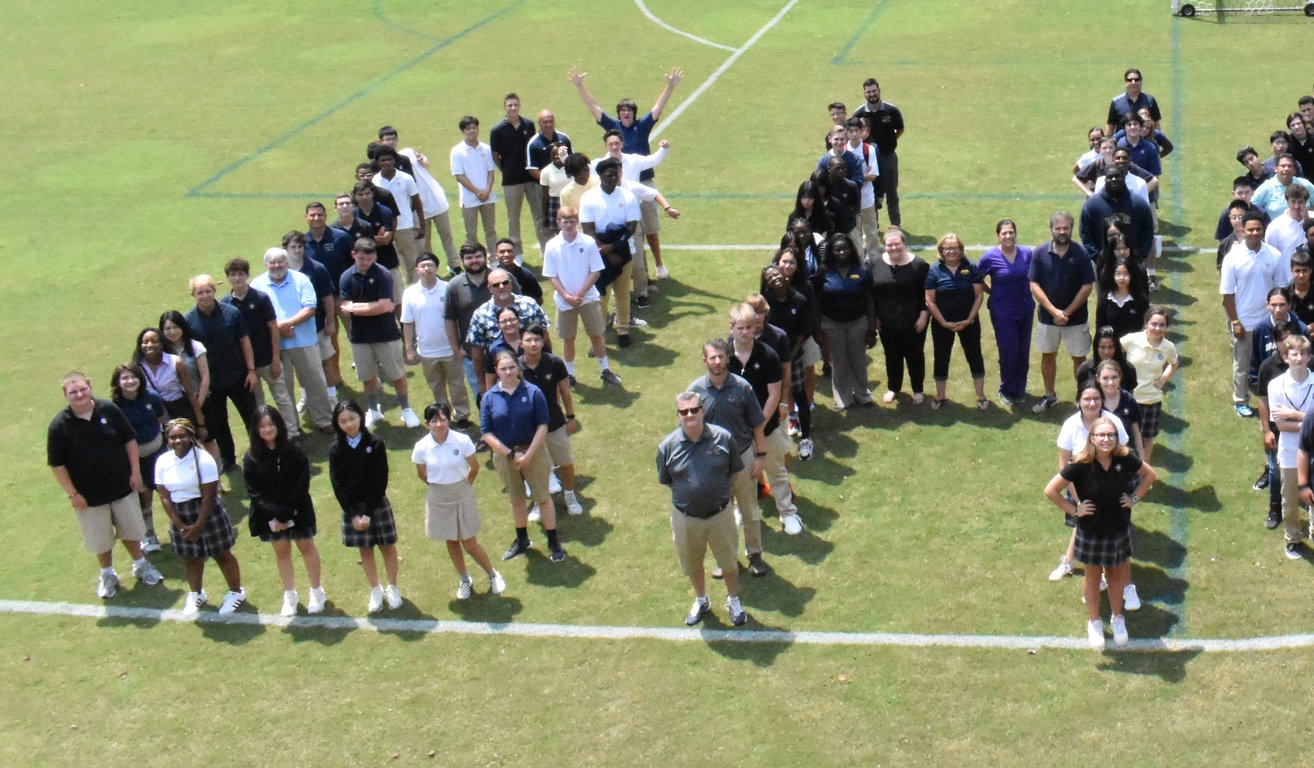 Every year is a new theme, and staff and students work together to form giant letters on the field. For 2019, that theme is BH60 - 60 Years of Brandon Hall School!
On half days and on MLK Day, students and staff are dedicated to a Day of Service, working on campus and around Atlanta to serve the community around them.
The Senior Shield and Shirt
Senior traditions include designing a shirt just for their class year, and a Senior Shield signed by boarding students that hangs in the Sipple Hall Common Room.
On Orientation Weekend, a battles for the ages is held - the Varsity Soccer team puts their training to the test in a scrimmage game against a team of alumni and faculty.
At the end of the school year, the community comes together to honor student and staff achievement during a formal awards ceremony.
The annual event that our Seniors count down to every year - graduation! Seniors wear the customary blue robes and gold stoles as we celebrate all of their success at Brandon Hall.